Periodontics in Toronto
At Delisle Dental Group, conveniently located at Yonge and St. Clair in midtown Toronto, periodontist Dr. Theo Katsaros will help you maintain optimal periodontal health, prevent and manage periodontal and peri-implant diseases, and help you replace missing teeth with dental implants.
Dr. Theo Katsaros,
DDS, MSD, FRDC(C)
Dr. Katsaros is a board-certified periodontist in Canada, as well as in the United States. In 2008 he graduated with his dental degree from Aristotle University of Thessaloniki, Greece. He served in the Greek army from 2002 until 2013, and practiced general dentistry in military hospitals and private practices for 5 years before moving to the United States in 2013.
In June of 2016, he received his certificate in periodontics and a Master of Science in Dentistry from Louisiana State University Health Sciences Center, School of Dentistry in New Orleans. After graduation, he joined the University of Iowa College of Dentistry as a Clinical Assistant Professor in the Department of Periodontics where he served as the director of the post-graduate program. He has authored or co-authored several articles in peer-reviewed journals, and two textbook chapters. 
In 2020, he transitioned from academia to full-time private practice serving Toronto and the surrounding region. Dr. Katsaros is looking forward to meeting you and helping you maintain optimal periodontal and peri-implant health.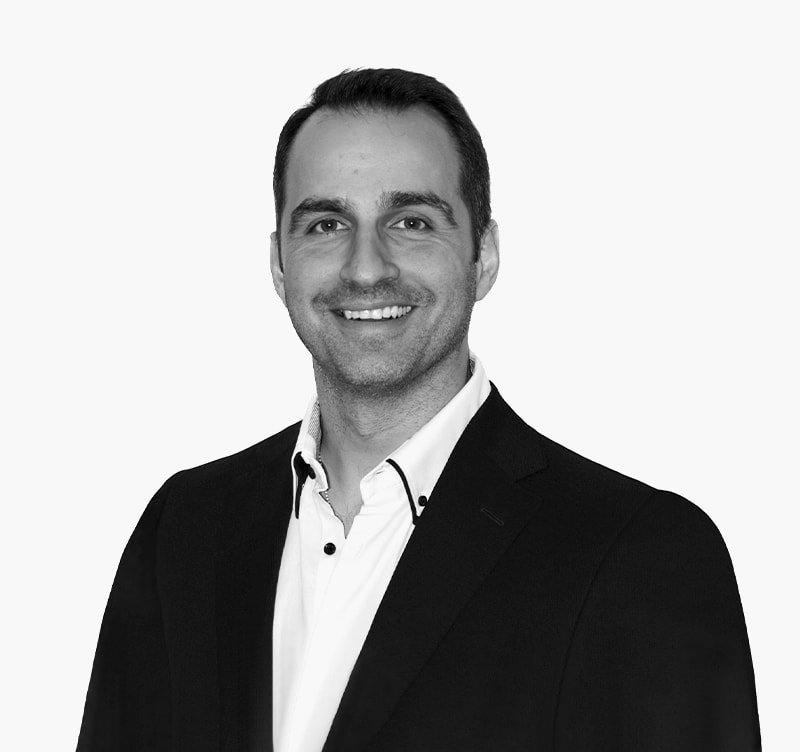 The Importance of Gum Health
Maintaining good oral health via regular checkups and preventive treatment can help:
Prevent gum disease and side effects
Lower your risk of diabetes and other chronic diseases
Leave you with healthier looking teeth and gums 
Reduce the need for more time-consuming, costly dental treatments in the future
Gum health and body health go hand-in-hand. We can develop a custom treatment plan to treat any gum issues you may have.
Our Periodontal Services
Dr. Katsaros offers a comprehensive range of periodontal services, including:
Root Planing
Dental plaque builds up on your teeth and descends below your gum line. Removing the plaque buildup can cause your tooth/teeth to have a jagged feel and appearance.
Root planing smoothes the tooth root and helps the gums heal. A smooth, healthy tooth root enables the gums to reattach and prevents more dental plaque from forming on the root.
Arestin
Arestin is a proven antibiotic that supports scaling and root planing for gum disease treatment. It is a tasteless formula – available in a powder form- that defends against disease and heals deep inside your periodontal (gum/bone) pockets.
Dental Implants in Toronto
Dental implants can be used to replace missing teeth and restore function and aesthetics. After a thorough examination, a list of possible treatment options will be presented.
Peri-implantitis and other diseases and complications associated with existing dental implants can also be managed.
Osseous Recontouring in Toronto
Osseous Recontouring eliminates advanced gum disease.
This procedure accesses the deeper, diseased tooth root and bone areas and removes the threat of infection from bacteria.
Cosmetic Periodontal Surgery / Gummy Smile in Toronto
With cosmetic periodontal surgery, alter the appearance of your gum line.
We will help with the removal of excess gum tissue reveals more of your natural tooth and restores health to your gum line and teeth.
Guided Tissue Regeneration in Toronto
Guided Tissue Regeneration involves sealing the bond between your tooth and gum tissue.
This procedure prevents food debris and bacteria from building up in the space between your tooth and gums and restores health to diseased gum tissue.
Gum Grafting in Toronto
Treat gum recession and protect your sensitive tooth root from exposure to bacteria and periodontal disease. With gum grafting procedure, we use your own gum tissue to cover the margins, protect your underlying bone, and guard against infection and bone loss.
Sinus Lifts in Toronto
We offer sinus lifting procedures by assuring the success of your dental implant treatment. Loss of bone in the back areas of your upper jaw affects the placement of your dental implant.
The procedure causes minimal discomfort, and proper after-care will help ensure that your upcoming dental implant treatment is successful.
Bone Grafting For Implant Surgery in Toronto
Increase your potential for dental implant or dental appliance treatment.
Bone grafting increases the mass of your available jaw bone allowing placement of a dental implant and to improve any bone deterioration.
The bone used for grafting typically comes from one of three sources – your own body, a cadaver, or from cow bone. If your bone is used, it will be obtained from other areas in your mouth or body.
Periodontics Patient Education Videos